Accident Repair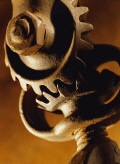 Everything from one source
Whether guilty or not guilty - accidents are always annoying. But if it has already happened then you
should at least be sure that your vehicle will be repaired professionally without any defects.
In our company only professional staff will take care of the repairs. Due to the special education of
our work force we can guarantee that any job is carried out properly.